Customizations
Each creation can be customised to one's liking, so each ceramic object becomes a tailor-made work of art, a reflection of the customer's preferences and personality. The ceramic artisans, with extraordinary skill, work with care and precision to shape the clay to the customer's specific requirements.  Every detail, from shapes and sizes to the use of colours and decorations, is carefully considered and crafted, ensuring that each piece is special by adding a personal touch to the products, also allowing for the creation of special gifts, lasting memories and art pieces that tell individual stories through the beauty and functionality of ceramics.
Wedding List
The wedding list is an opportunity for newlyweds to build their future together. Each item included represents a chapter in the book of their love story, a piece of home that will accompany them every step of the way. Friends and family, through their gifts, can join in this journey, helping to fill their home with love, meaning and joy. The wedding list thus becomes a tangible symbol of shared love and promises for the future, a way to begin this new adventure with the support and affection of those around them.
Events & Congresses
We are pleased to offer a wide range of customisable items for events, conferences and conventions. Customisation is an effective way to create a memorable experience for participants and to promote your brand or event. we have a wide selection of items that can be tailored to your specific needs. Whether you are looking for gifts for participants to increase the visibility of your event, we are here to help you find the perfect solution.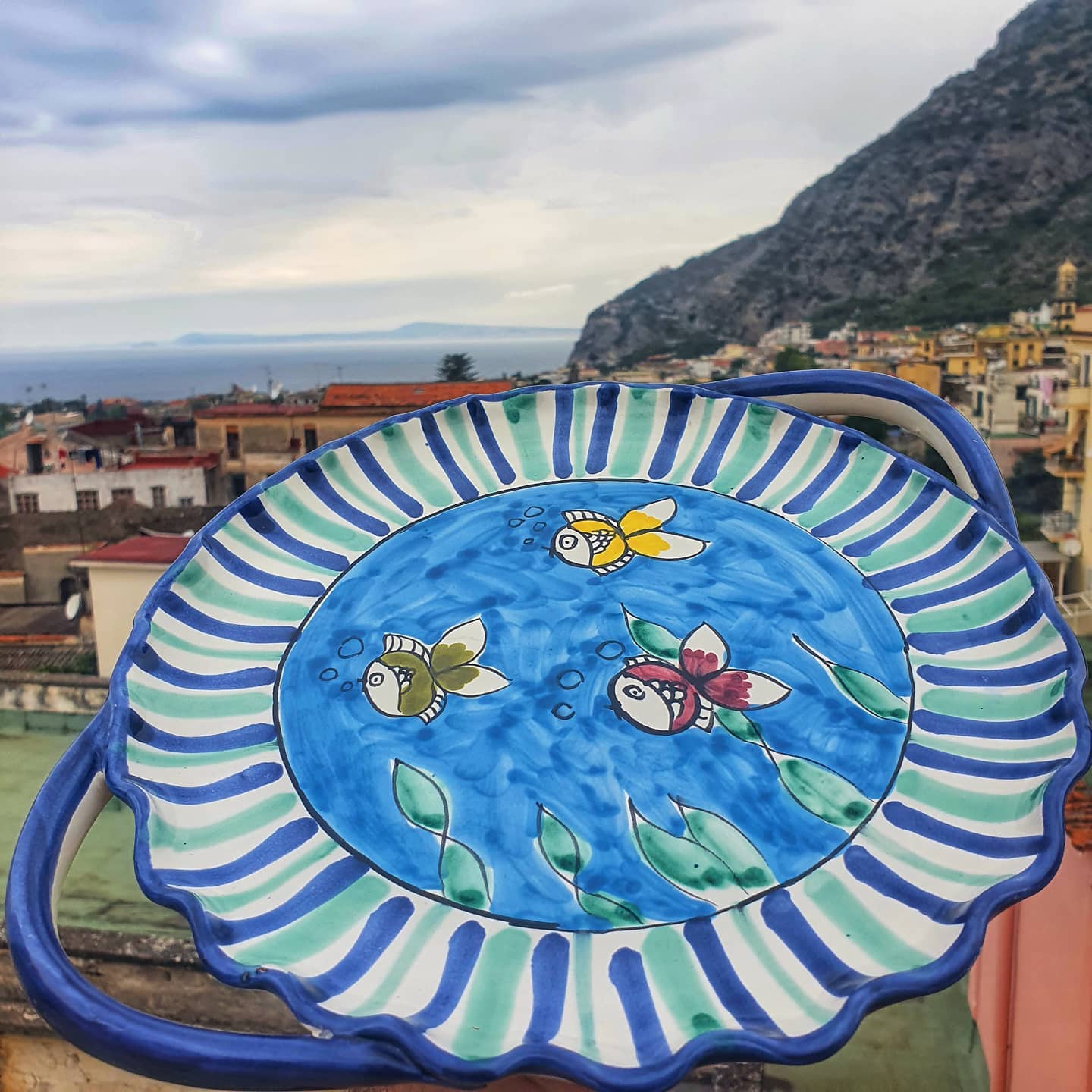 Favors
Ceramica Artistica Sorrentina offers the opportunity to create truly special and unique wedding favours for your special event. Ceramic is a material of great refinement and elegance, and the possibility of customisation allows each favour to be an authentic work of art. Whether for a wedding, christening or other significant event, ceramic favours are a wonderful way to share the beauty of Italian craftsmanship with your guests.  Ceramica Artistica Sorrentina turns your ideas into reality, adding a touch of class and originality to your wedding favours.
Hotel supplies
Ceramica Artistica Sorrentina is the ideal choice for ceramic equipment and supplies for hotels, restaurants and bars. Ceramic is known for its durability and timeless beauty, and is perfect for creating an atmosphere of class and sophistication in your space. Whether you are looking for ceramic plates, cups, vases, or anything else for your business, we can offer you a wide range of design and customisation options to suit your unique style. Ceramica Artistica Sorrentina can improve the appearance and enhance the furnishings in your hotel, restaurant or bar.